Amazing Macgasm, I totally loved doing a writing stint for the Macgasm site from May 2010 until May 2011, covering everything from Zombies to WOW, apps, facts and interesting Apple finds.
Was a great time and you can read my posts here: http://www.macgasm.net/author/cmoz/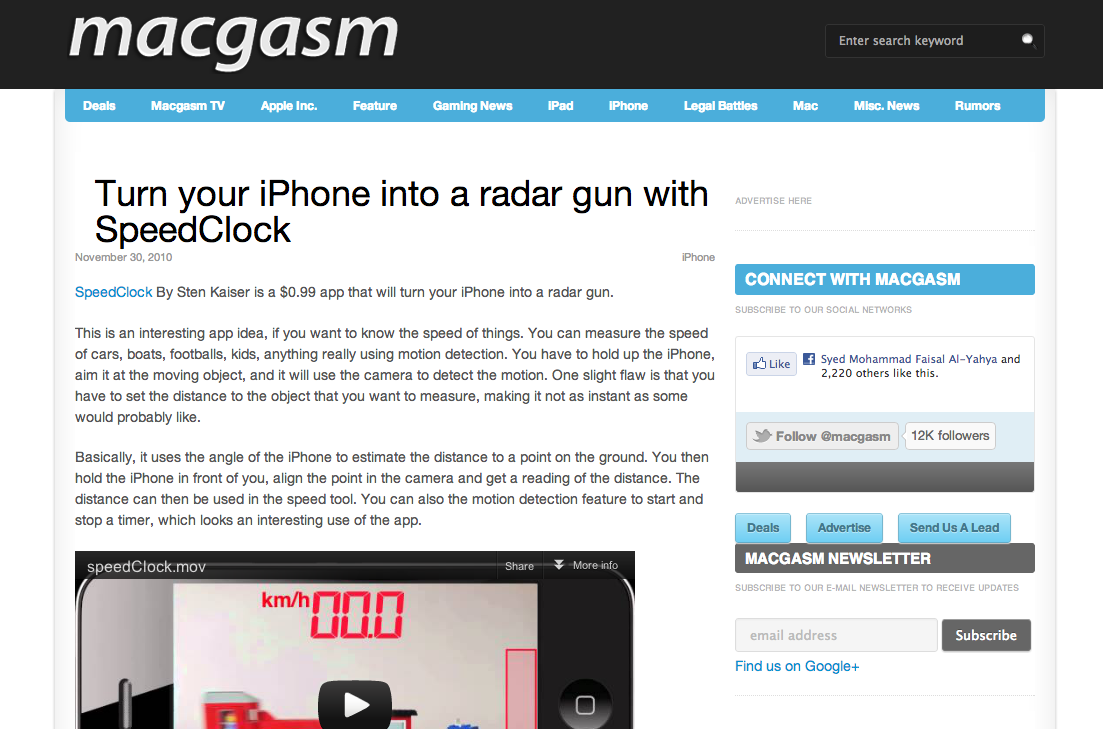 Initially I wrote a guest post focusing on which apps helped to create all the hype. They were chosen because in some way they helped to shape what developers focused on and how they made their apps better.
This site is an internationally renowned mac authority that is created mainly out of Canada. I then became a regular contributor.