I've been using these super small boards for my latest projects, and one of them I needed to hook up very specific ports. I needed access to data information and you can only use the I/O that is designated for that. The component needed to be hooked up to the SDA and SLC, these are not the same as on other boards, (well whatever board you use you need to check of course), so here are the correct pin information for the Teensy boards…
I keep pulling out these reference cards and misplacing them even though I use them all the time, so this post will hopefully help me remember where the heck I'm keeping it!
Pin Out information for all their boards
I've put this one image here as it is the one I have been using the most recently so to have as a handy reference: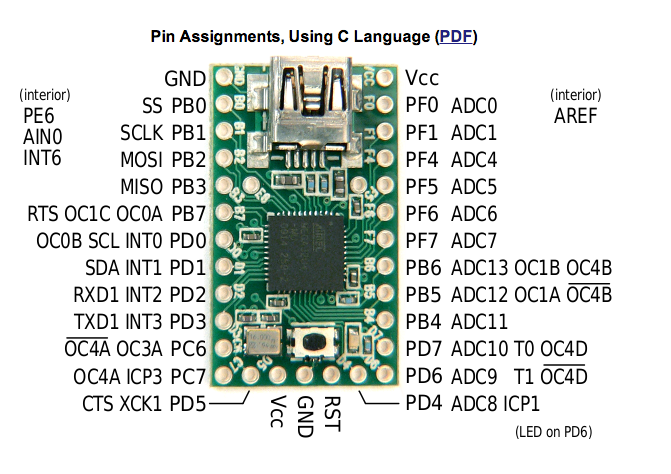 And the link for the PDF for the Arduino pinning to this board.
There is no issue with these amazing little boards it was only that when I initially got one I didn't realise about the pin information so grabbing this great image from the Teensy website was very helpful. I think they now actually send a card out with the board so I've since stuck one of these on my wall too!
If you make some projects with these fun boards I'd love to hear what you make!