Scroll Gestures are great for everyone, I have this enabled on my mac and it could be something you find useful too!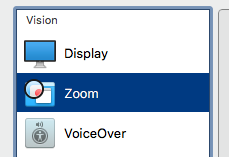 This enables you to press a key (Control key in my example) and then just move your fingers up or down on the trackpad for a super quick zoom in or zoom out to exactly the amount you need.
You can play around with the settings too so it can be focused on the centre or more focus to where your mouse it, so as always – have a play and see what works for you!
To enable this super useful gesture
Getting this to work is quick and easy.
Go to the System Preferences panel > Accessibility > Zoom which is under the Vision heading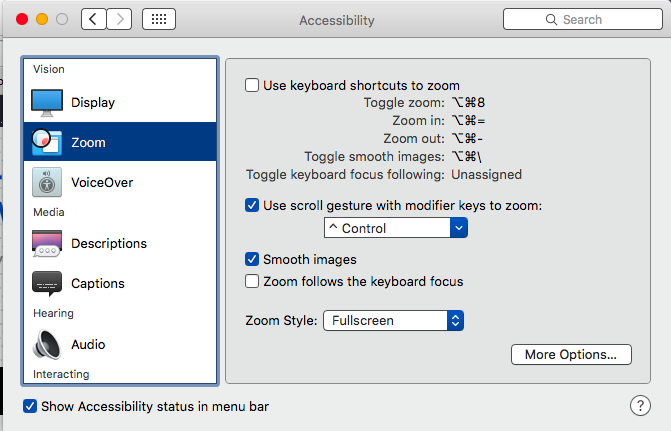 I have then enabled this by selecting the Use scroll gesture with modifier keys to zoom option
You can select the key to use as your modifier, the Control key works fine for me, but you may already have it used for another function.
Test the function
Once enabled, test it out to be sure it's responding how you would like it to. You may prefer to alter the settings so I would try a few different ones out and then decide what works best for you!
Hope that helps!
Have a play around with the other settings and see what works for you.