I got this lovely Miniware TS80 solder iron about a year and a half ago as a gift, and it's easily become one of my most loved items! You can view the products on the official Miniware site.
It's quick to heat up to temperature and works like a charm. I've been using this almost exclusively and haven't had any issues.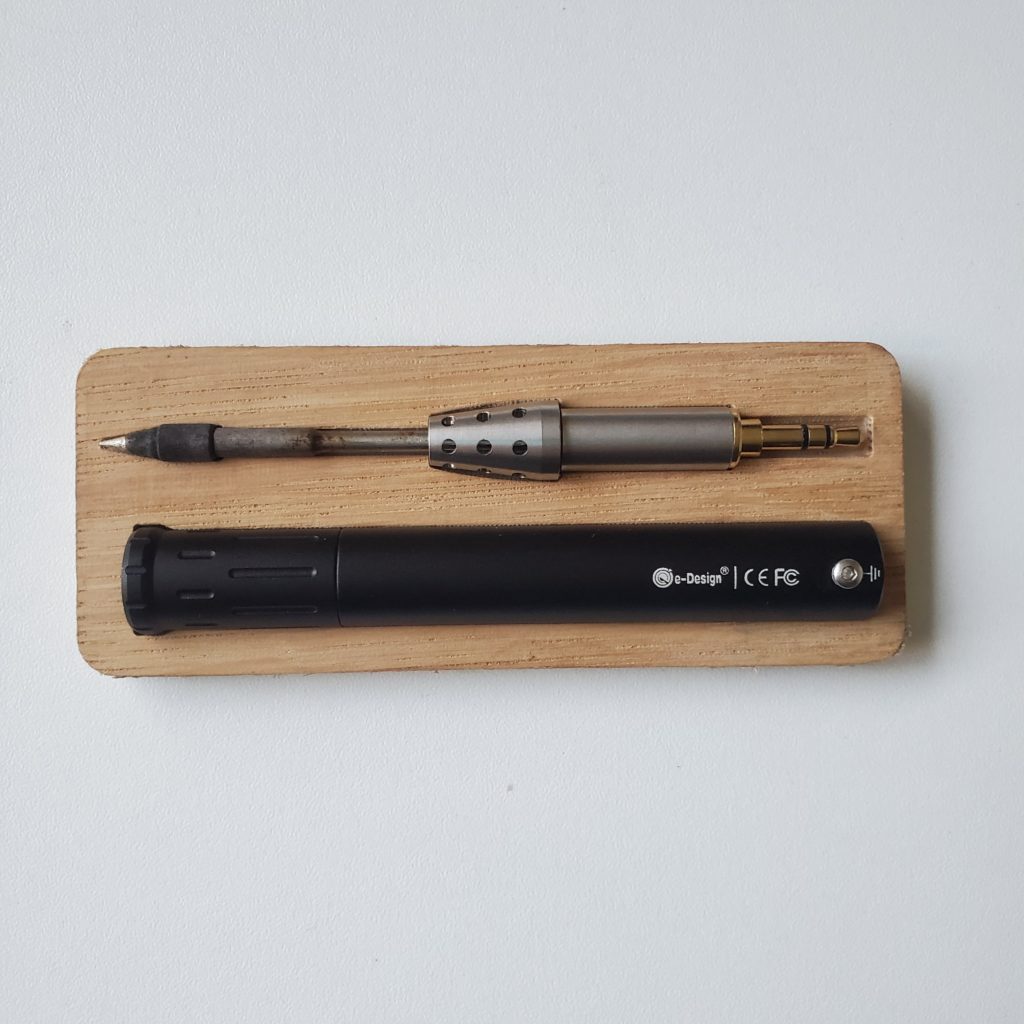 The beauty of it is the portability – you can pack it up and take it anywhere, even in your purse! You just need a battery pack and boom, solder on the fly! I use one similar to this solar pack, this one looks better than mine as you can charge your phone wirelessly on top of it.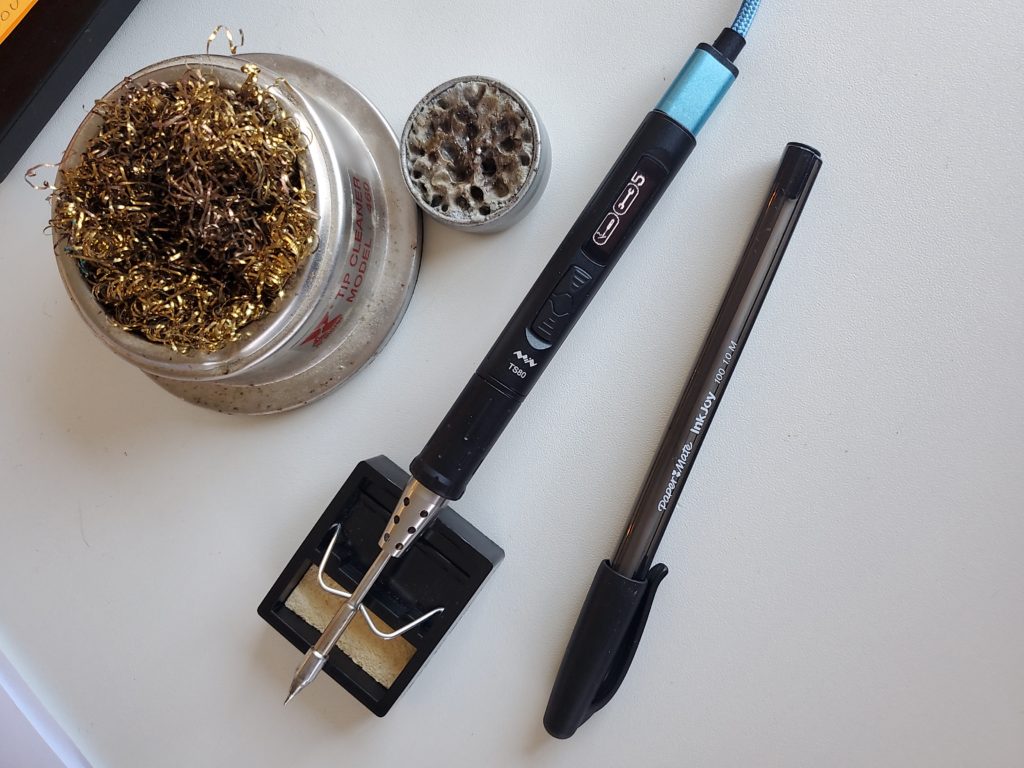 A few things to note though is that it does have a need for energy to support this heat and quick heat up time. It can use a 9V source.
Change your firmware
The TS80 works fine as it is but I found it can struggle with the current firmware. There seemed to be an issue with different power sources. If you change the firmware, you can choose between a 12V or 9V source. It also has some nice little settings graphics and heating up / sleeping animations that are worth getting.

New software to change settings on the soldering iron. This is a super useful thing to do, you can find the files on GitHub. I highly recommend doing this. It added a lot more settings to the soldering iron. Who doesn't love a lot of settings?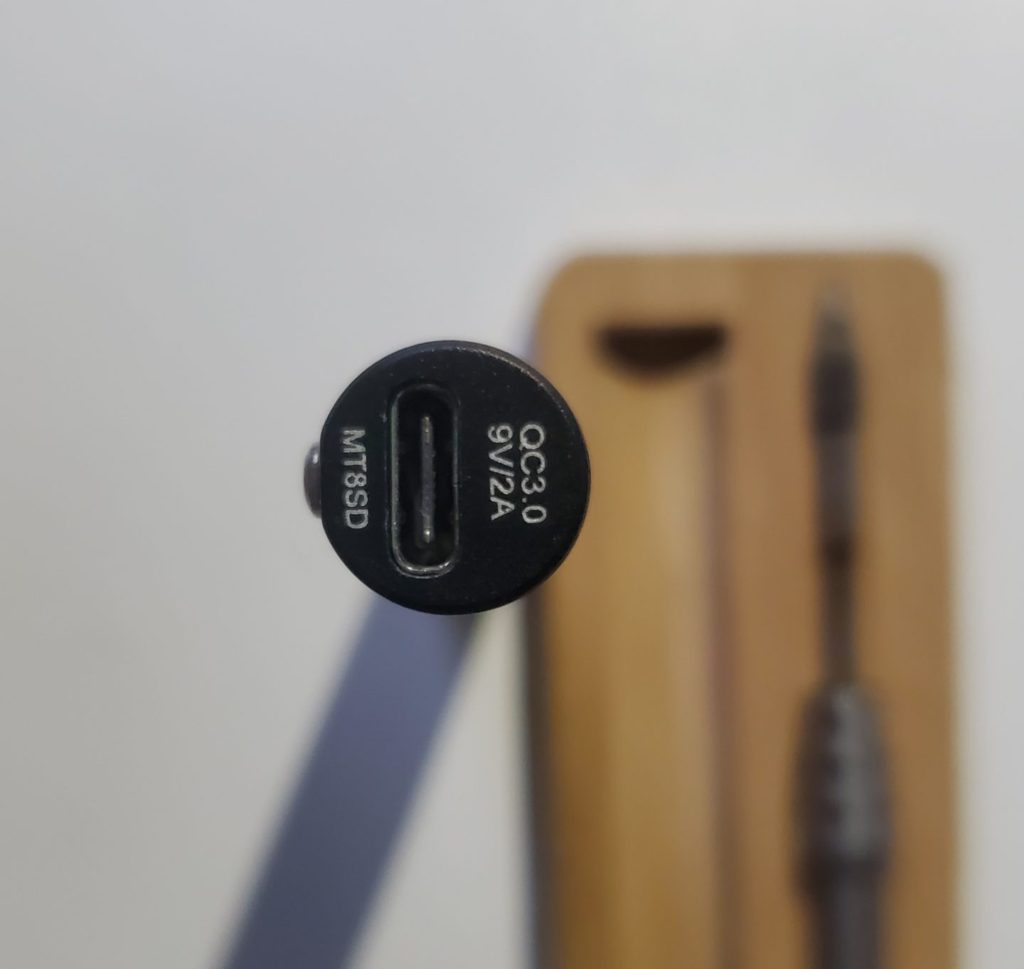 TS80 Details
Details of the solder iron are as follows:
Power 18W
USB C powered (requires QC 3.0); supply must provide 9v 2a
Or off a static 9v supply
Runs up to 100 – 400C active in 10C increments; with separate idle standby temp setting
~30 second warmup from cold
wedge or conical tips; most kits you order have only one, but extra tips are easy to get
OLED Screen
Open Source
Control part: length: 96mm, diameter: 16.5mm.
Heating part: length: 72+33mm, diameter: 5.5mm.
Weight: 200g
Compliant with EU certification: CE FCC.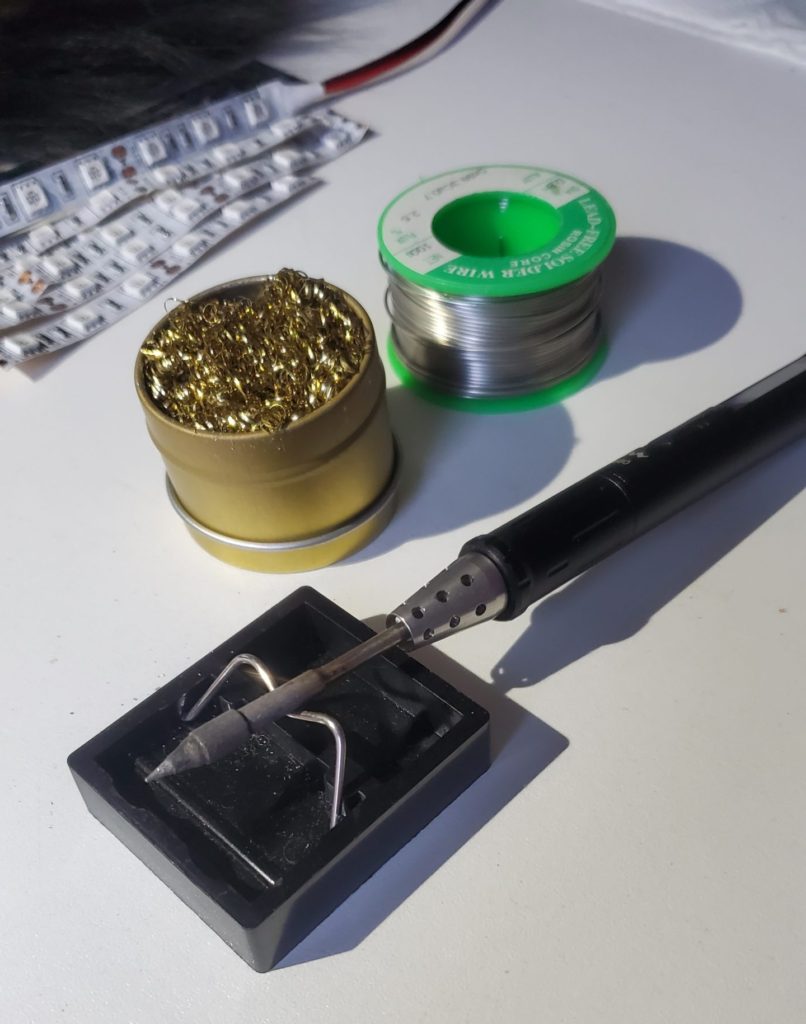 What's in the Box?
Packages typically Included:
TS80 Soldering Controllor (Black color) ×1
D25 Soldering Tip ×1
UK Standard 9V/2.0A Power Supply Adapter ×1
Type C USB Cable ×1
Soldering iron stand ×1
User Manual ×1
Replacement tips are available or if you prefer a different tip for your soldering needs.
Resources
The manual for the TS80 is an ok starting point.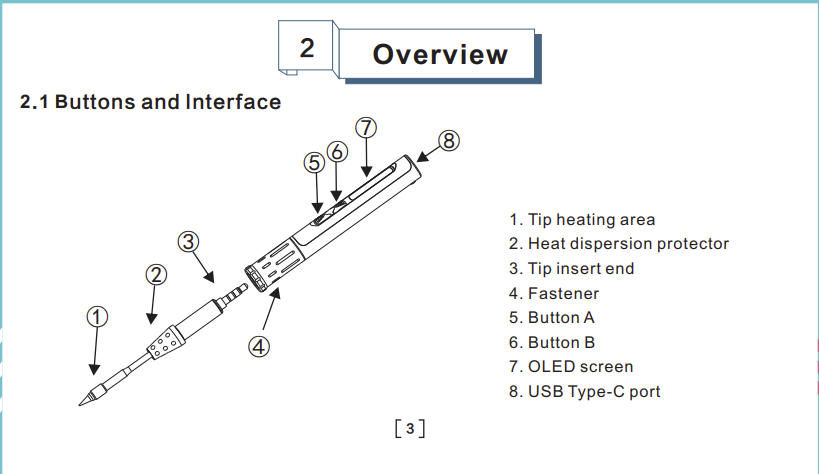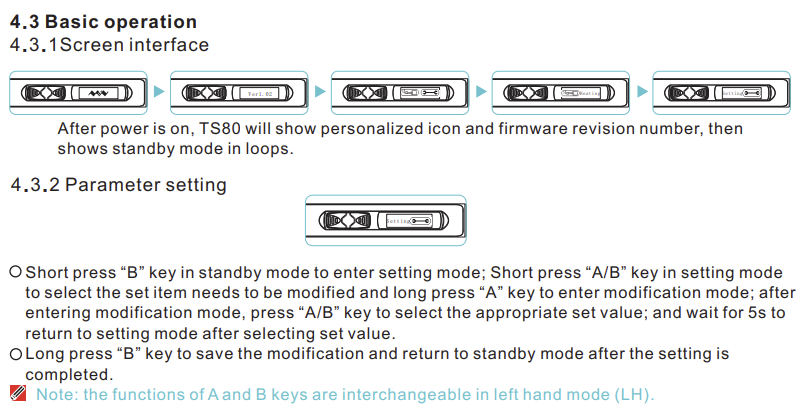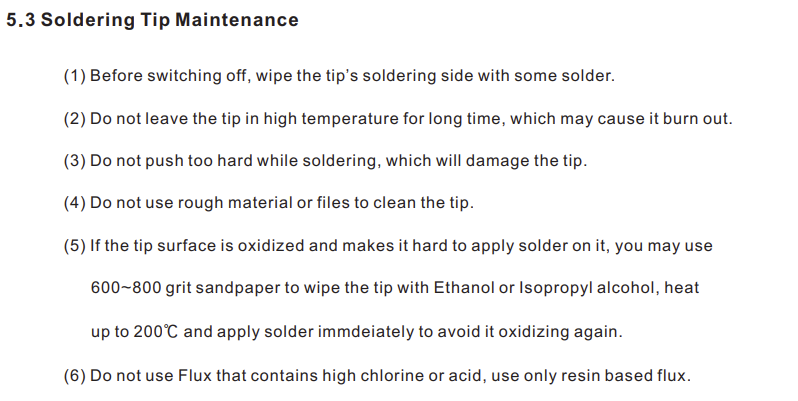 Note: Amazon links are associate links and I would get a % of any sales that happened.