This epic abandoned property has been on offer for £2,500,000 (2021), and when we saw it had been sold (Jan 2021) – we made the trip up to visit it while we still had a chance. Rosehall had already been undergoing some changes to the property and doors were being secured and notices put up.
Some doors were still not closed / locked so we were able to enter the property. Areas of the estate look unstable, so I didn't venture upstairs other than to the top of one of the staircases and snapped a few photos. [Photos listed on OpenSea as NTFs]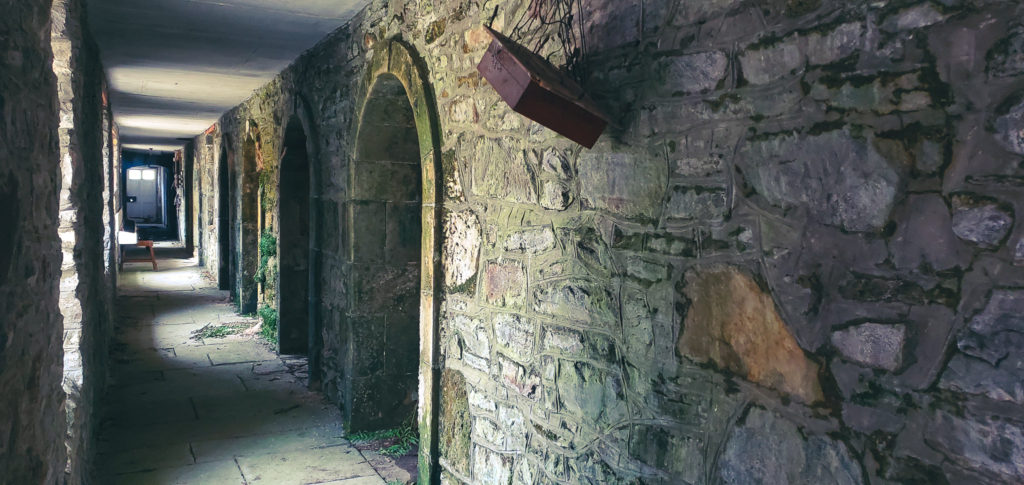 The information I've been able to gather about it includes the following:
Rosehall has 20 bedrooms. 4 bathrooms, 4 Reception Rooms. Built in 1806, rebuilt in 1817 after fire damage and it is on the at-risk register https://www.buildingsatrisk.org.uk/details/891998
---
Information about Rosehall construction
ARCHITECT: Alexander Ross (I.A. Sept 10, 1873) & William Robertson, Improvements
Symmetrical 2-storey 7-bay classical mansion with projecting 2-storey and single-storey rear wings forming shallow U-plan, partly infilled with later servant's passage additions. Unique notable late 1920s interior scheme designed by Coco Chanel. Coursed grey and pink freestone with honey-coloured Moray sandstone dressings. Ribbon pointing. Deep eaves. In poor repair (2006). Predominantly 16- and 24-pane timber sash and case windows. Corniced end, lateral and ridge stacks. Slate roofs.
A good example of a simple classical mansion house with a unique interior scheme by the internationally renowned fashion designer Gabrielle 'Coco' Chanel (1883-1971).
Rosehall was sold by the Duke of Westminster later in 1928 to the Graesser family and it remained in the family for six decades
---
Rosehall Ownership
Rosehall was built for Richard Dunning, 2nd Lord Ashburton (1782-1823). He bought Rosehall Estate in 1806 and the house burnt down in May 1817. It was replaced with this classical house which Beaton notes is in the style of William Robertson. Ashburton linked Rosehall with the River Oykel by a no longer extant canal and used it to ship the Moray stone for the dressings.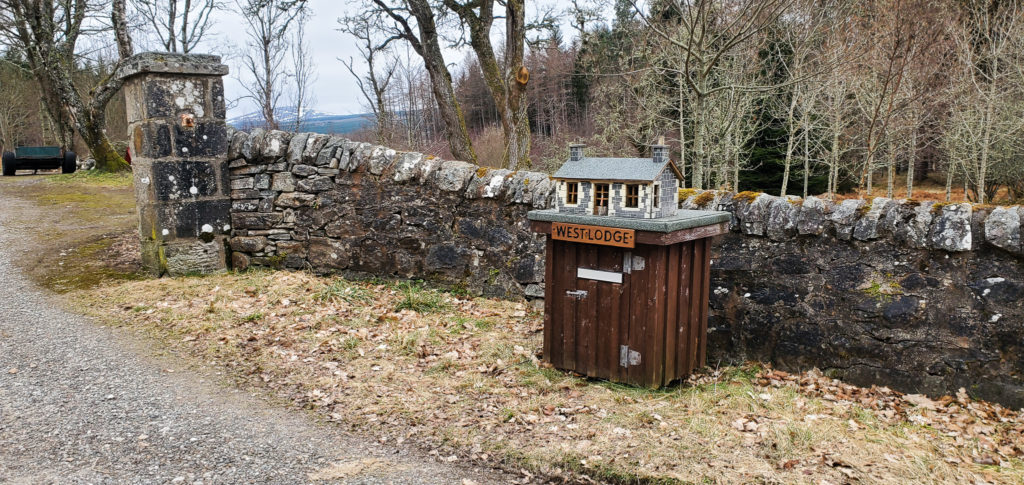 It is likely that the present Rosehall incorporates some fabric from the former house, such as the West wing with its barrel-vaulted ceiling. The work undertaken by Ross in 1873 probably included adding further servants' quarters parallel to the rear of the house. The previous list description notes that there are underground passages below the house, with entrances in the retaining walls, to accommodate a footpath that formerly passed in front of the South elevation.
---
Other owners of Rosehall
Rosehall was acquired by Hugh Grosvenor, 2nd Duke of Westminster (1879-1953) in the late 1920s. At this time, Coco Chanel was his mistress.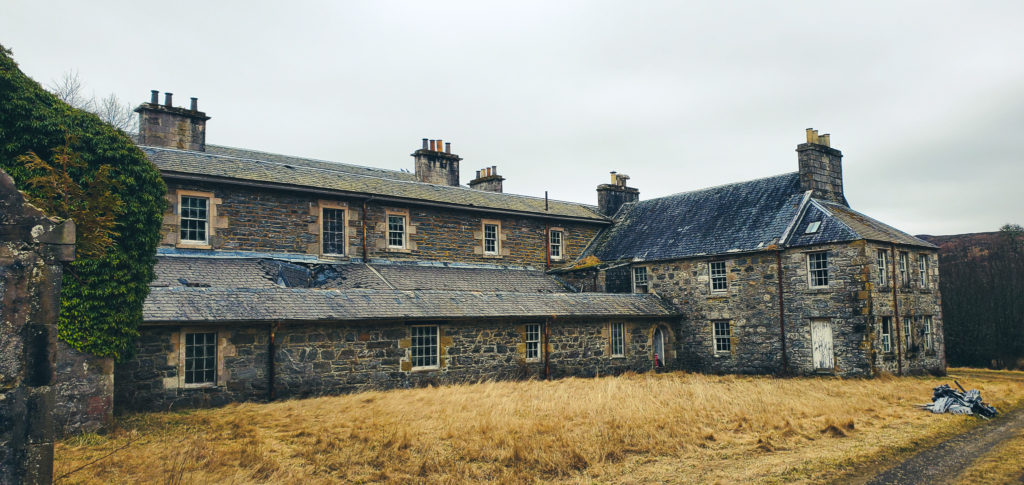 Although he only owned Rosehall for a very short time (possibly as few as 2 years) the interior was not to Chanel's liking and she redecorated it in her celebrated chic style. The striking simplicity, with shades of beige and basic replacement chimneypieces in painted timber, would have been significantly radical for its time.
---
Interior by Coco Channel
This is the only known house in Scotland with an interior by Chanel and its survival is remarkable. Beige was a colour which Chanel frequently used in her interiors, such as her office door at the famous Rue Cambon Chanel showrooms in Paris and the sofa in her apartment on the second floor.
She had hand-blocked wallpaper shipped in from France and oversaw local workmen as they put together simple fireplaces.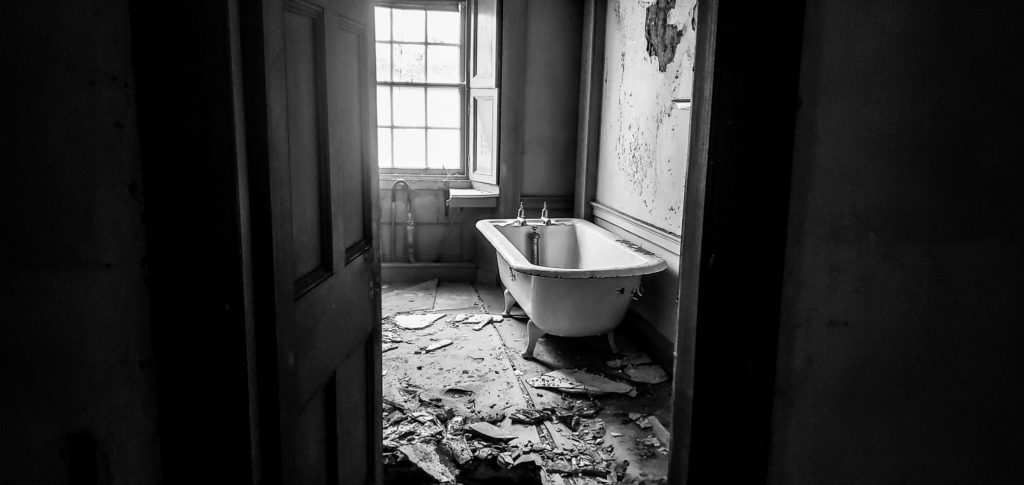 A number of the rooms still bear her work, including fragments of wallpaper she designed
The mansion is the only property outside Continental Europe with an interior by Chanel.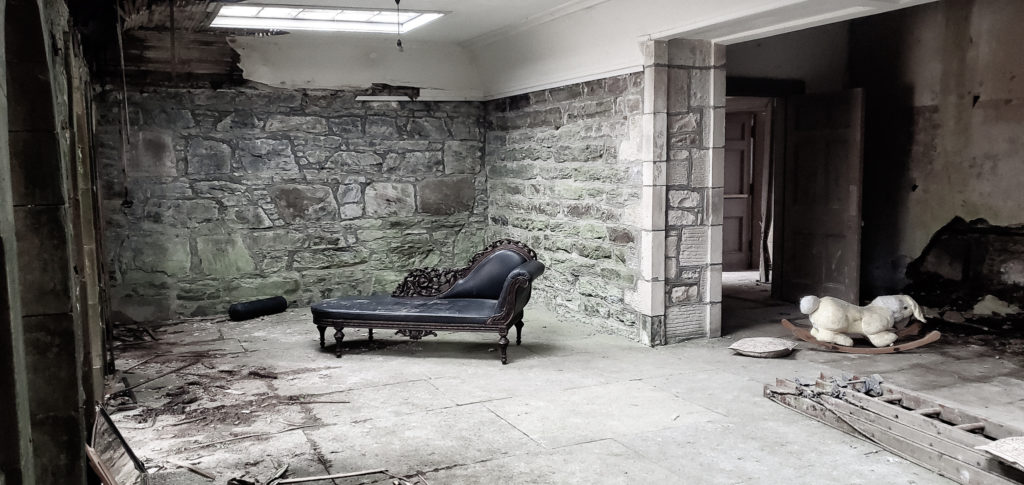 Local knowledge had suggested that the house contained the first bidet in Scotland, installed as part of Chanel's scheme, however, this seems unlikely as bidets were being manufactured in Scotland from the early 1900s. This particular model appears to feature in Shank's 1912 catalog, albeit produced for the French market.
---
Uninhabited since 1967?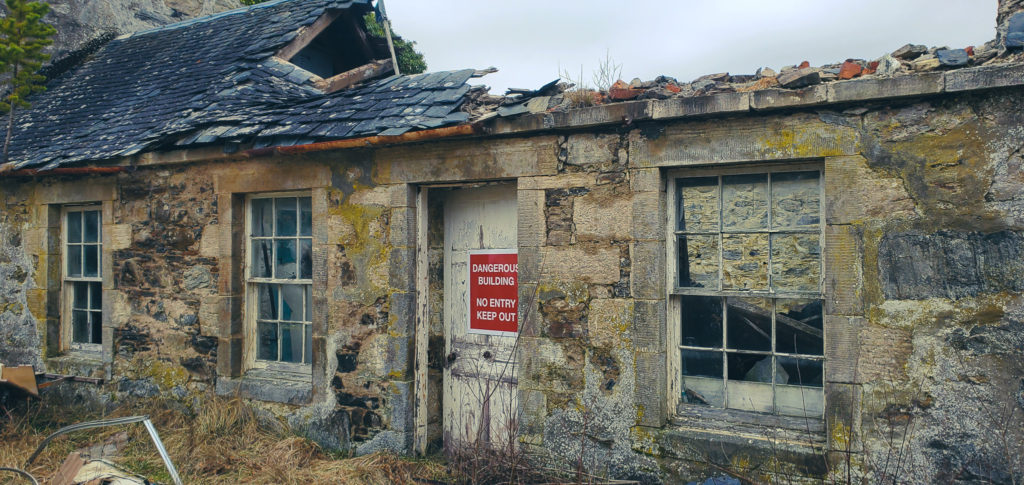 The house has been uninhabited since 1967 and is now (2006) in poor condition with extensive dry rot. Much of the beige wallpaper is peeling away from the wall. (Historic Scotland)
Building Dates1822
---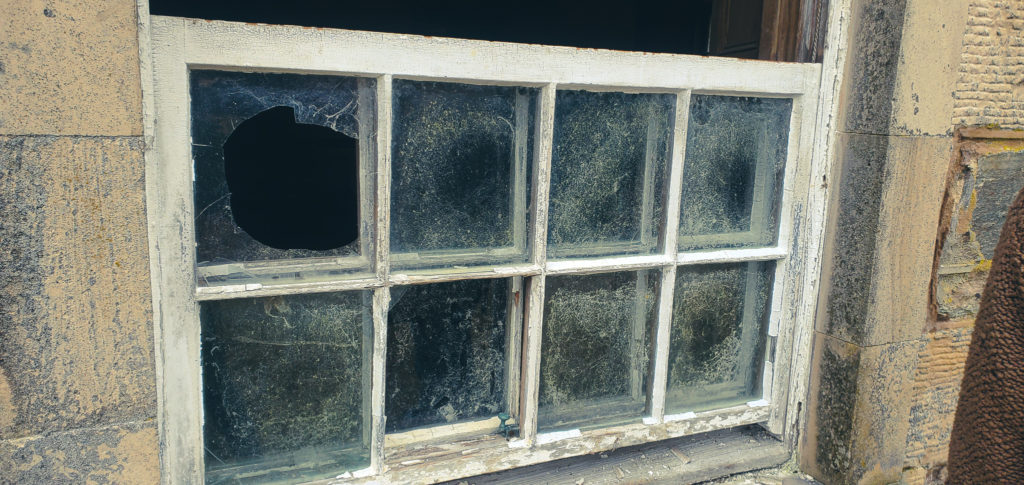 Development History
June 1990: External inspection reveals the house to remain vacant and at risk.
5 November 1993: The Northern Times reports on the house's inclusion on the Buildings at Risk Register.
July 1998: External inspection reveals the house to be in poor condition, with sections of guttering and downpiping blocked or missing. Areas of the roof are damaged.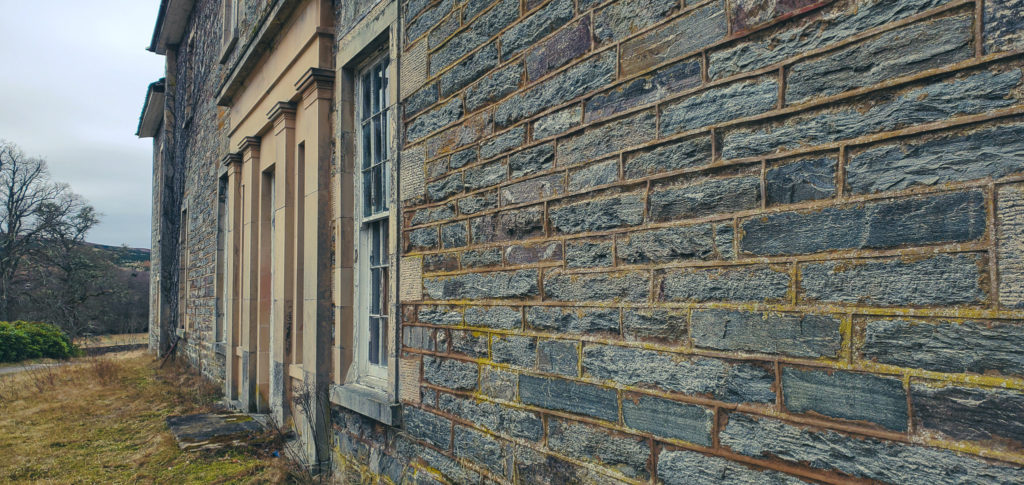 Local planners confirm that solicitors acting for the property have agreed to tackle these issues and to consider any reasonable offers that would see the house brought back into use.
September 1998: Local planners report that they have met with the owner and their solicitor to examine the condition of the house and possible uses for it.
July 2000: External inspection reveals no apparent change to the external fabric.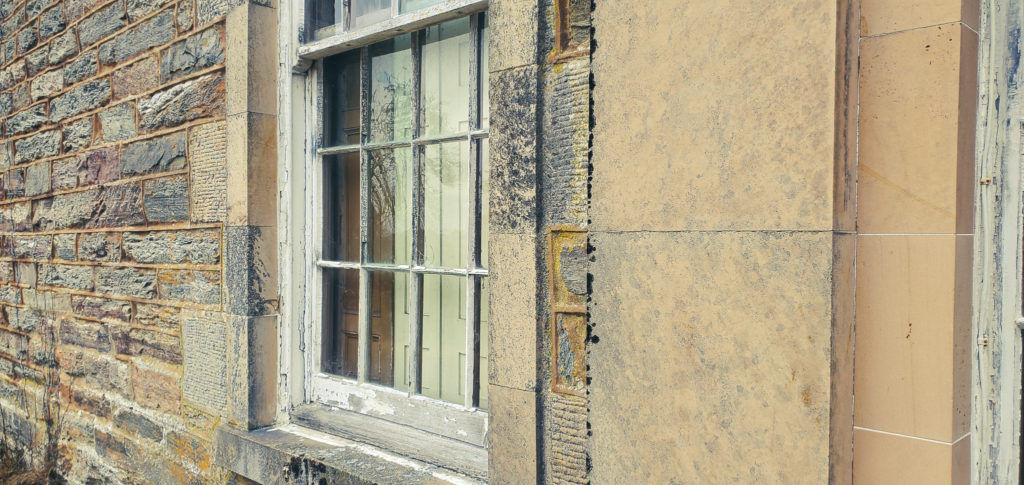 The surrounding grounds are well maintained.
August 2001: Local planners report that they have visited the house, which is suffering from water ingress and rot. Some landings are holed and there is evidence of woodworm.
Notes about Rosehall from 2003 onwards
April 2003: A meeting takes place between SCT and the owner, who continues to wish to sell the property and would be willing to negotiate the availability of land.
29 September 2003: The Herald reports on the deteriorating condition of the house.
28 April 2004: The Aberdeen Press and Journal reports on the house's inclusion in the Buildings at Risk Register.
May 2006: Local authorities report that they have met with prospective new owners of Rosehall and that redevelopment plans have been discussed. (Note that owners details given are still as previous as SCT has not yet received notification of any formal change to ownership).
July 2006: SCT receives notification from Trustees of NW Graesser that the house has been sold.
1 May 2007: The Metro reports that a planning application has been submitted to renovate the house with a view to converting it into a luxury members-only club.
25 May 2009: The Herald reports on plans to convert the building into a country club with seven apartments and enabling the development of 12 new build houses. Planning application ref: 06/00466/LBCSU. The Scottish Daily Mail repeats the story.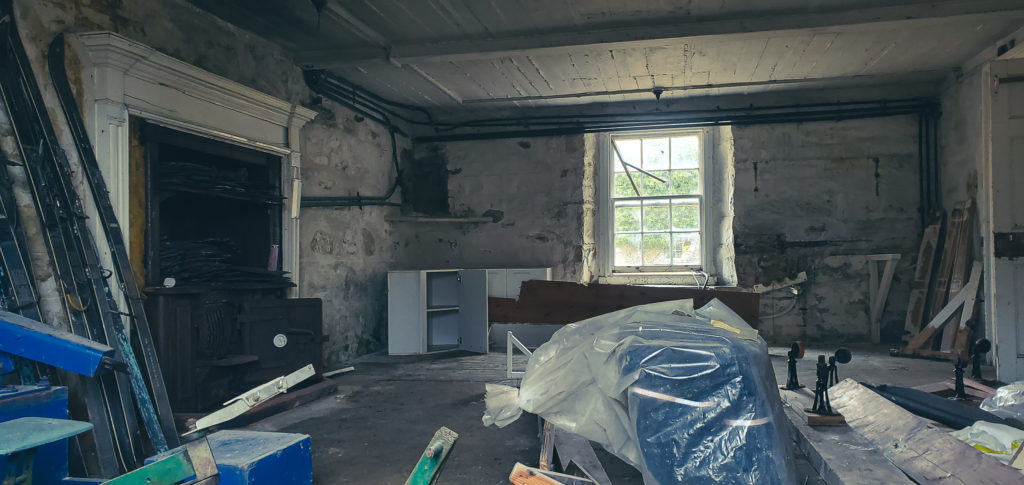 2011 Notes about Rosehall
August 2011: A member of the public advises the applications, in outline, for subdivision of the house (ref: 06/00465/FULSU & 06/00466/LBCSU) were refused
April 2011. Outline Planning permission for 12 houses on the grounds was also refused ref: 06/00464/OUTSU.
21 June 2012: External inspection finds no significant change from the previous site visit.
2 July 2012: The Scotsman reports on a new proposal to convert the main house to a hotel, with 8 catered flats to be built within the grounds. The article notes the proposal is intended for submission to Highland Council in the near future through architects Bell Ingram.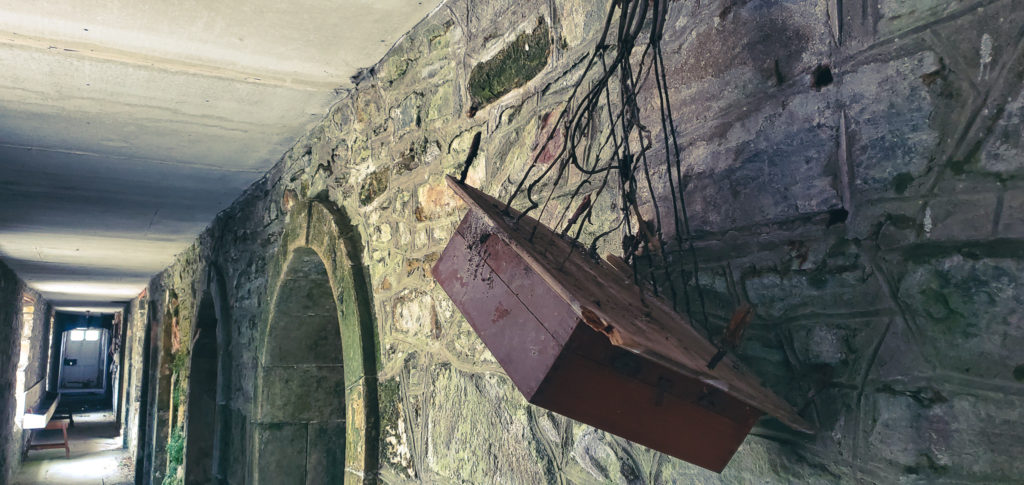 19 July 2013: Listed Building Consent is being sought for alterations to convert the house to 2 catered apartments and a beauty salon ref: 13/01910/LBC.
3 October 2013: External inspection finds the building remains in much the same condition as seen previously with general decay evident.
8 July 2014: Full Planning Permission and Listed Building Consent for restoration and change of use of the house to form a hotel with 5 new build guest lodges were conditionally approved Jan/ Feb 2014 ref: 13/01909/FUL & 13/01910/LBC.16
April 2015: Rosehall House and the estate is being marketed for sale, with planning permission for conversion to hotel use, through agents Remax seeking offers of £3,000,000.
2 February 2017: Renewal of consent 13/01910/LBC is being sought ref: 16/05647/LBC.27
March 2018: The property remains under marketing for sale, through agent Remax, now at £2.5 million.
28 November 2018: Limited external inspection carried out due to poor visibility. From what could be seen, the property remains in much the same condition as seen previously.
8 January 2020: The Press and Journal reports (3/01/20) on the purchase of the house by a new owner, who is anticipated to pursue conversion to form a hotel.
---
Other information about Rosehall
Called Rosehall House, the mansion – and the sumptuous interior was redecorated by the famed designer herself. 
From Remax: Copied here in case they delete the listing as it has now been sold. "550 acre Highland estate with a 20 room house."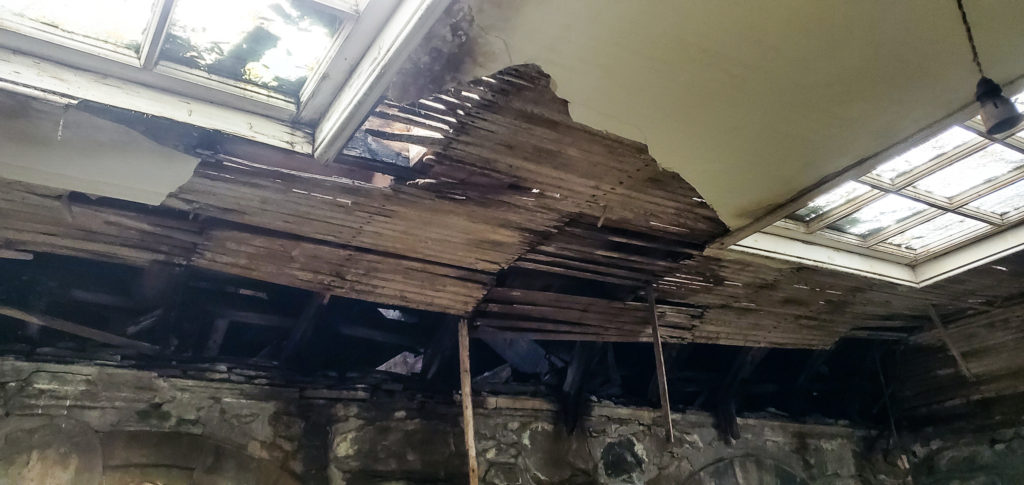 The Estate comes with the benefit of a hunting license. There is also the option of acquiring a fishing license to fish in the river, although there is a lake on the estate which can easily be stocked with fish. The Estate and house have a rich history. It was owned in the 1920s by the Duke of Westminster who resided there with his lover Coco Chanel.
Winston Churchill, a close friend of the Duke, recuperated on the estate around 1928. Winston Churchill's letters about his stay to his wife have since been published.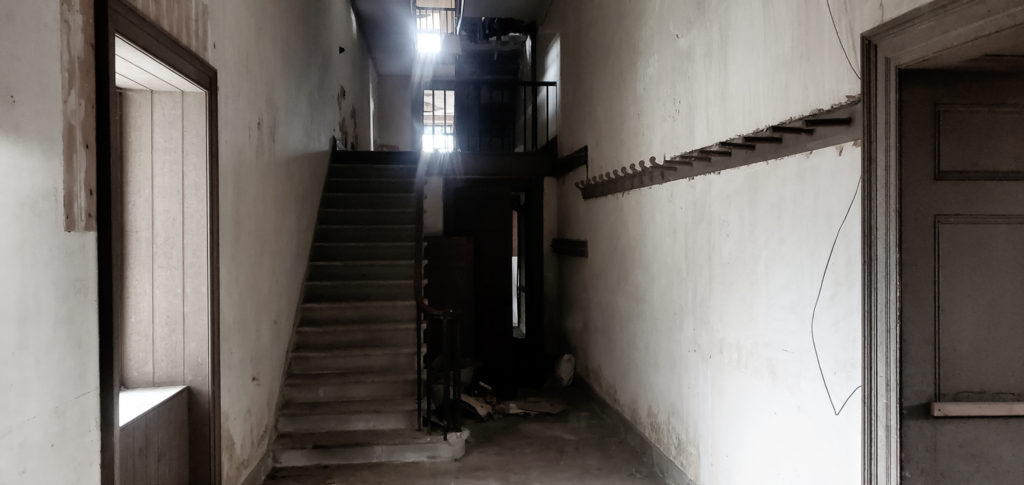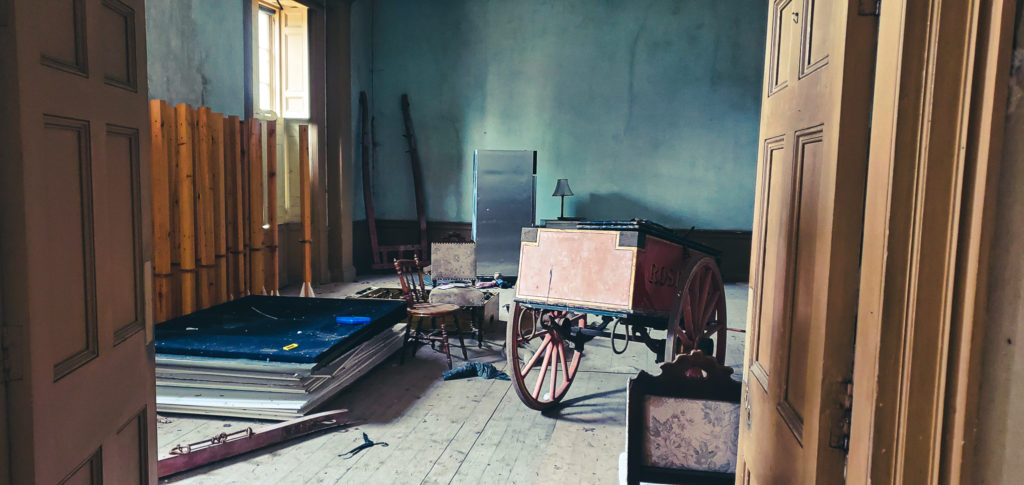 The Rosehall estate benefits from planning consent (granted February 2014) to convert the house into a hotel, the estate buildings into lodges and build a further 5 lodges.
The damage was considered too extensive, so this, unfortunately, didn't happen. It was left abandoned again.
---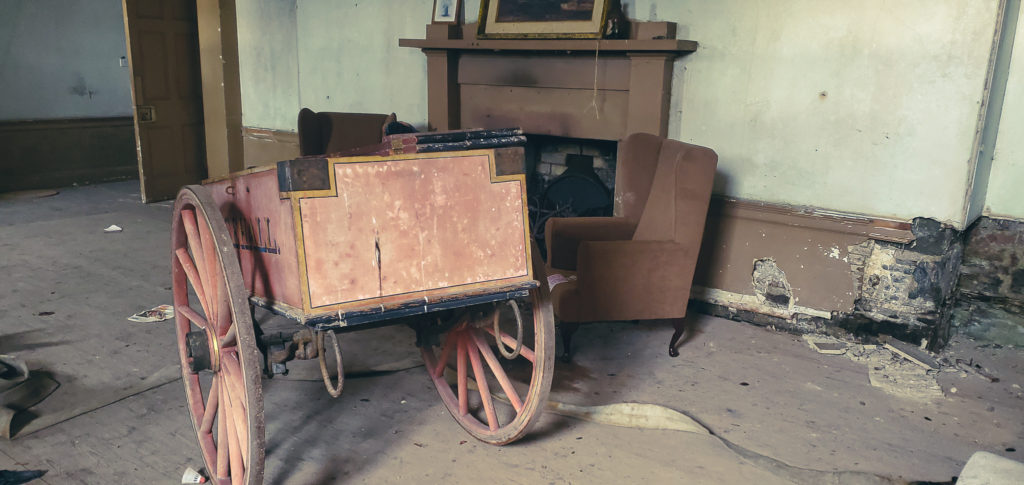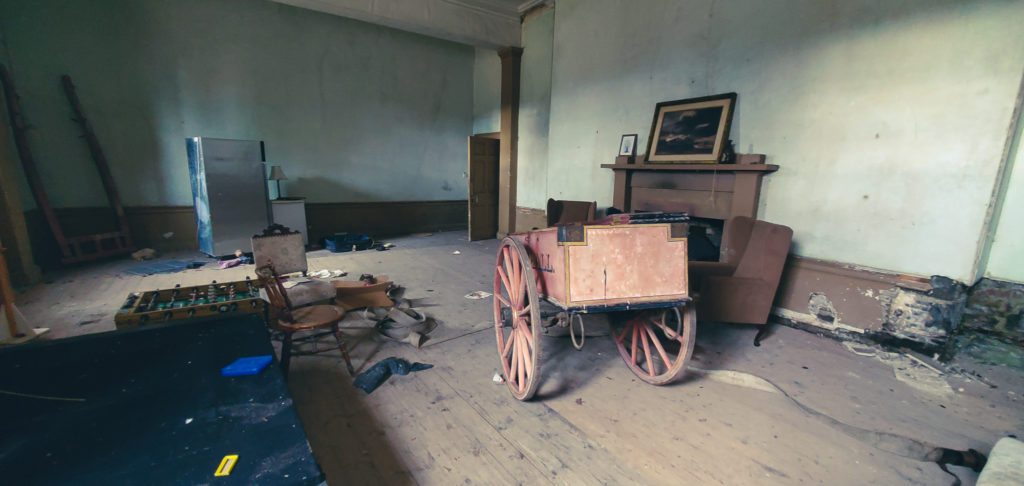 The famous designer resided in the sprawling 20-bedroom estate in the late 1920s, when it was owned by Hugh Grosvenor, the second Duke of Westminster, as she was his mistress.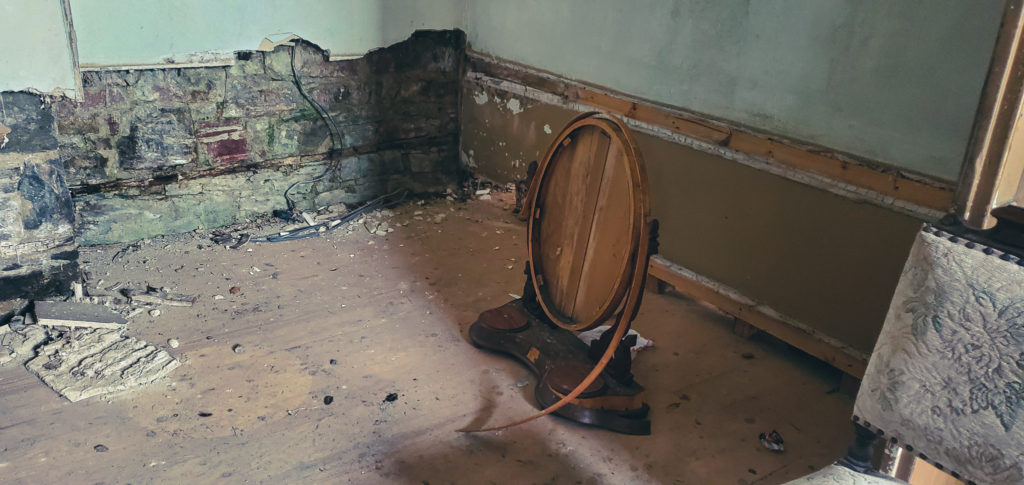 She gave the luxurious stately home a makeover in line with her impeccable taste, with classic pieces of furniture and handblocked wallpapers still surviving to this day.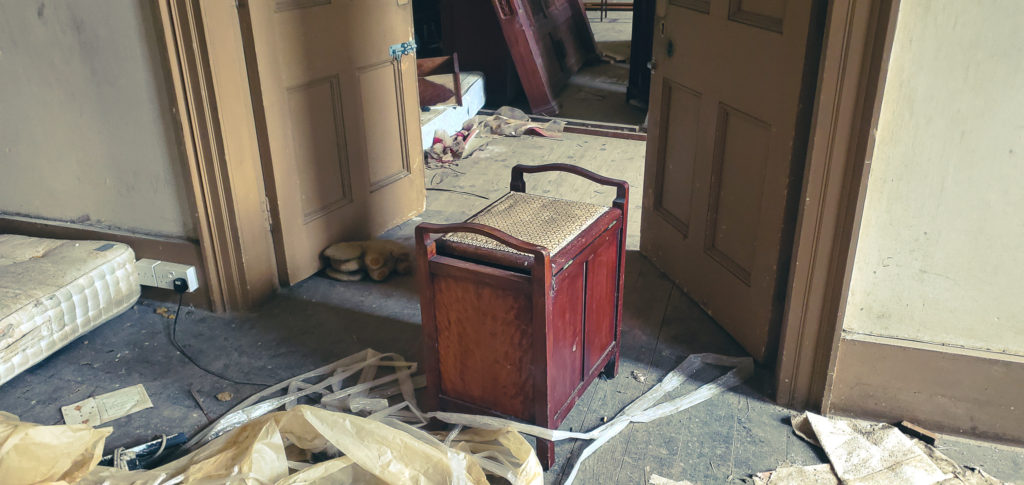 Ivy is creeping up the walls of the house since being left to the elements after being vacated in 1967. Rosehall house is on a 700 acre-estate, and it's falling to pieces inside. Wallpaper is coming off the walls, floorboards are missing, windows smashed, and debris throughout. 
Left to the elements
In its heyday, Coco and the Duke entertained the rich and famous at their Scottish retreat, with even Winston Churchill visiting Rosehall before he became Prime Minister.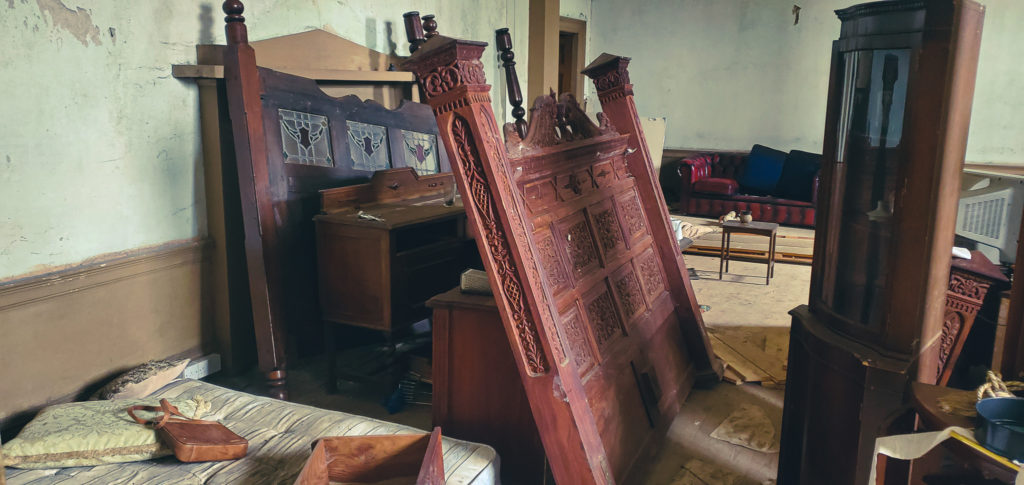 Buildings At Risk noted: "Although he [Hugh Grosvenor] only owned Rosehall for a very short time (possibly as few as 2 years) the interior was not to Chanel's liking and she redecorated it in her celebrated chic style.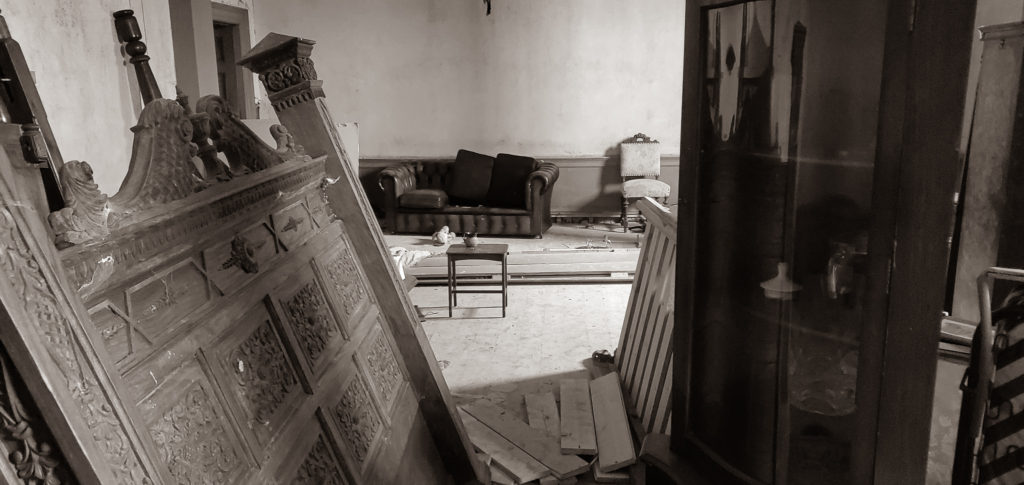 "The striking simplicity, with shades of beige and basic replacement chimneypieces in painted timber, would have been significantly radical for its time. "
"This is the only known house in Scotland with an interior by Chanel and its survival is remarkable."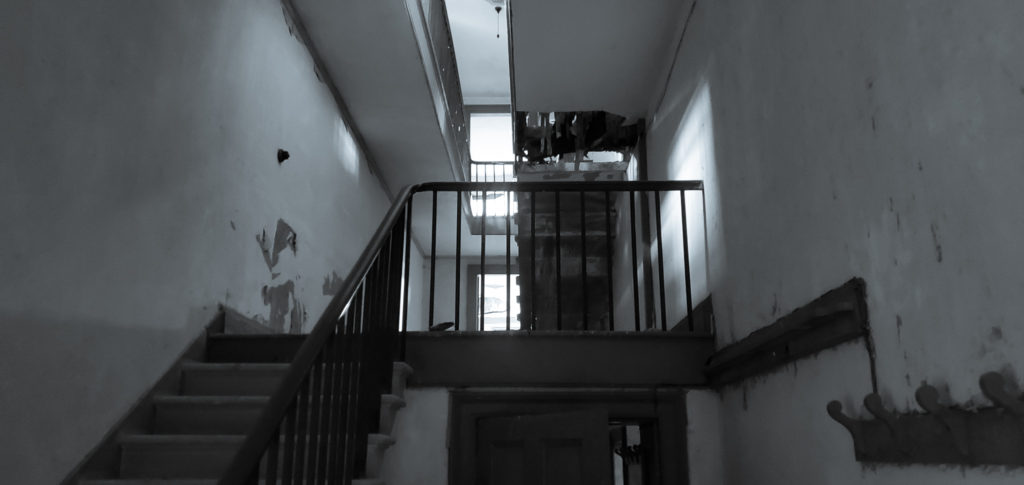 "Beige was a colour which Chanel frequently used in her interiors, such as her office door at the famous Rue Cambon Chanel showrooms in Paris and the sofa in her apartment on the second floor."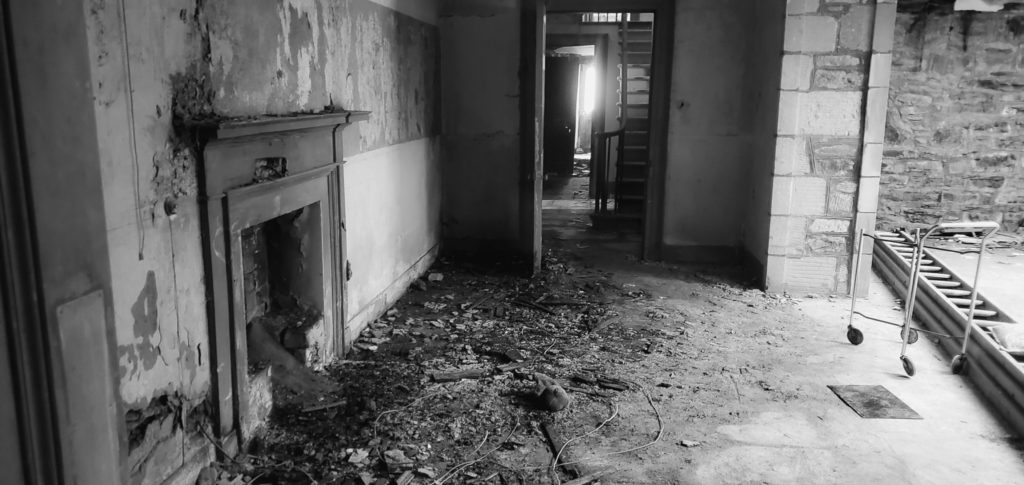 The house is believed to have been bought last year, after being put up for sale for £3 million, with plans to turn it into a hotel, for which planning permission has already been granted.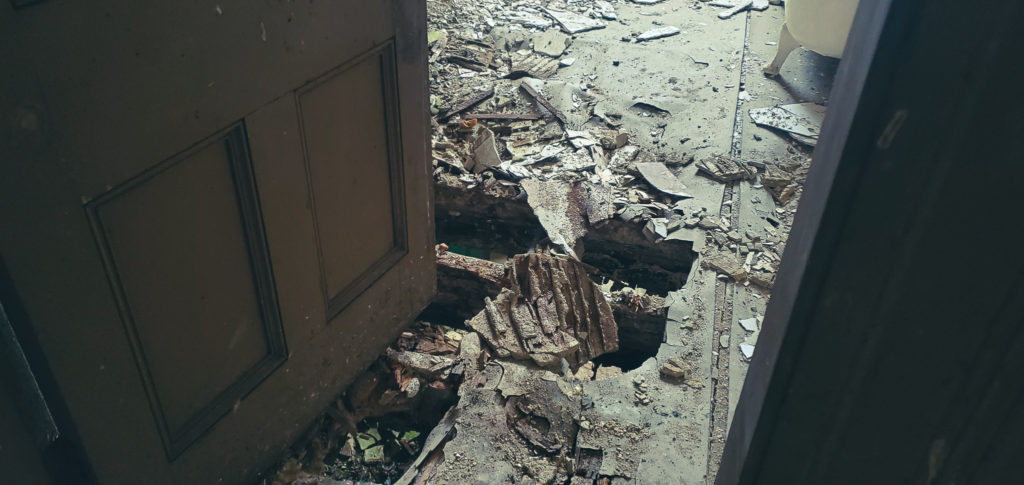 Vast pieces of ornate furniture stand silent in the grand rooms, including intricately carved headboards and an exquisitely painted wardrobe.
Antique chairs and even a horse-drawn fire engine cart have been found among the ruins. One of the showstopping features on the house – an arched vaulted walkway – still intact. 
https://www.pressreader.com/uk/the-herald-1130/20061222/282080567351377
Today, the Rosehall estate is a slowly decaying remnant of the past. The manor was sold quickly after Chanel's separation from the Duke in 1930. No record indicates that the French designer ever returned to the Scottish Highlands. Following the sale of the property, the manor was quickly abandoned and sat uninhabited until 1967.
---
Many Abandoned plans… will it be saved?
From that year, the estate went through various potential buyers, who quickly abandoned their plans after seeing the extent of the building's damage. Rosehall was purchased in early 2020.
The buyers plan on converting the historical hideaway into a hotel. Historians hope that in re-purposing the mansion, the new owners will incorporate designs that pay respect to Chanel's stylish legacy and her love of the Scottish Highlands.
https://www.bbc.co.uk/programmes/articles/4vRkRNJJbkZgZsKl9pVTTMB/the-romantic-highland-retreat-shared-by-legendary-fashion-designer-coco-chanel-and-the-richest-man-in-europe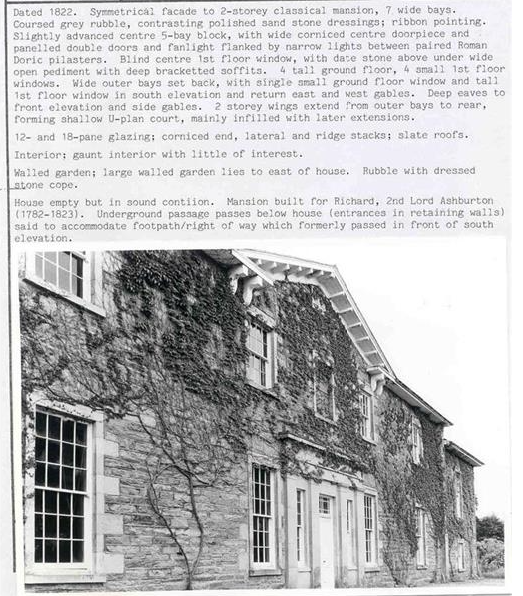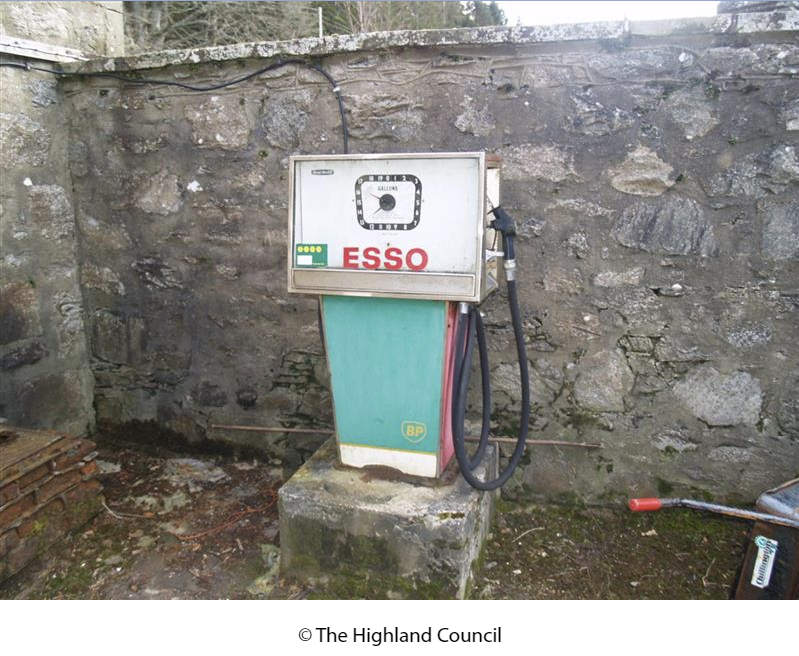 Updates for Rosehall
We went to visit Rosehall in March 2021, and the Estate was reported to have been sold in January 2021. In the articles, it stated that there were plans submitted to have it developed into a hotel and that it was purchased by someone abroad. I've not been able to find any news or updates on this since articles in January 2021. It will soon be a year and I'm tempted to visit again to see if there is any development work.
From previous reports, every time it had been sold to someone who wanted to develop it – most notably in 2014, plans were then abandoned as it was so severely damaged.
That was many years ago and the damage will be even worse now. Will they save this beautiful building? Or will it become a completely unsaved ruin?
---