I'm excited to share that I've been working very hard under the radar on a book! Part of that involves creating new and inspiring wearable designs that you can make too. I've been writing a book all about wearables and I hope you love it. Head over to Amazon for more information about it including content descriptions, the chapter structure and more! AMAZON UK | AMAZON USA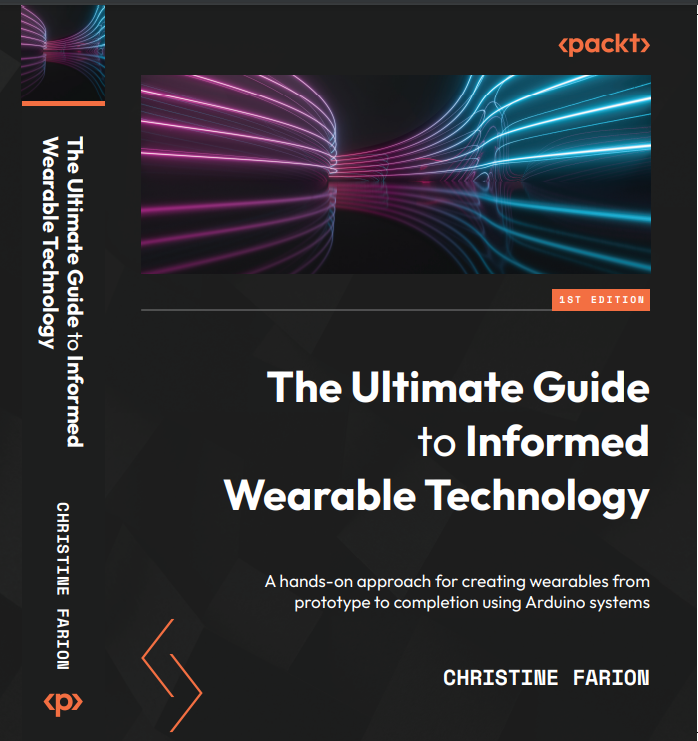 This has been an exciting process, and it has all new circuits to try!
I used a program called Scrivner to map out the book. It's really useful because you can build it up from notes and collected links and resources. So it's a great way to do all your research and have a place to document it as you build up the chapters. I would do it that way if I wrote a book again because it's so easy to lose references and information, or what your planning, It's a great way to keep it all together. You can prioritise, add tags, and change the icons of the parts you're working on. I planned the circuits ahead of time. Then, worked out sessions where I would write up information around the practical activity. I tried to save a large block of time photographing and building the circuit.
It was pretty involved writing such a practical book. So many exercises to plan out, make and document! It became a learning experience for me too, and I enjoyed it so much.
About the book: Master wearable technology with over 50 activities using Arduino and ESP32 to build useful, stylish, and intelligent wearable devices and create interactive circuits that react to us and our environment
Key Features
Learn wearable technology and build electronic circuits with fun-to-do activities using Arduino
Get in-depth understanding of e-textiles and ESP32 microcontrollers to create interactive wearables
Apply a Design Innovation approach and best practices to address real world issues
Thanks for making it this far!
FREE STUFF
I'll be posting giveaways of my book and technology in the book to help get you started. Follow my Twitter account @cmoz and 🎉tag🎉 a friend and you'll be entered to win. Who doesn't like free stuff right?