Concept created early 2009 and the first episode aired in March. We were a "Quirky online show reviewing iPhone applications". We wear unusual clothing items from Victorian to sharp suits. Video Webcasts show there is a lack of females in the UK presenting these.
The show was viewed on Miro, Blip, Youtube, Vimeo, Viddler, and Mevio, who have 5 million unique hits monthly (we are getting around 60K monthly uniques from that site alone). We have caught the attention of app fans worldwide with our unique take on it. No one does what we do. We did 38 Episodes, with around 1000000 hits.

July 2010
Shift Happens: ALT Now in it's third year, this amazing conference looks at the shit that happens, in Arts, Learning and Technology. This will be a chance for you to come and do your own review on Apps and Hats! Join me on the couch, we also have some prizes to give away too!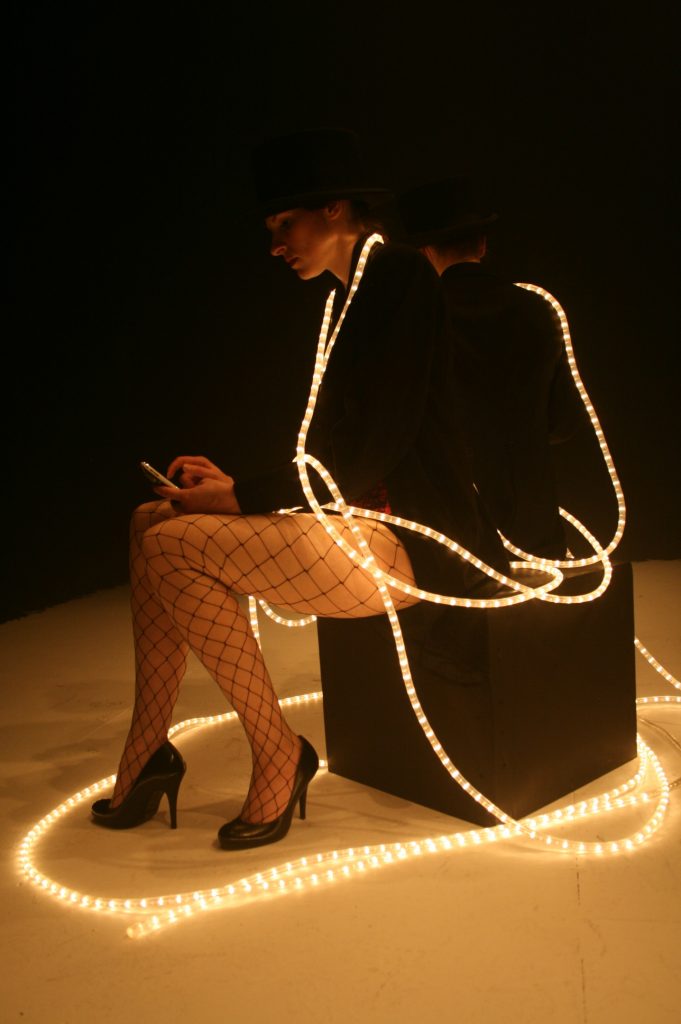 May 2010
JCI Annual Business Lecture: Making sense of a social networking world. This is an exciting event that I am glad to be a part of. I will be focusing on apps and business apps / social apps that are making changes in the business world, of that have enhanced business life in some way.
January 2010
Judge for the Best App Ever 2009 awards. This is an event from the huge site 148apps.com Winners will be announced at MacWorld, 2010. Joined The Digital Lifestyle.
December 2009
Appsfire.com/appstar : great to be involved in this fantastic competition. Christine is a judge on this competition along with some other app lovers, and there is a prize of $1500 plus a free ad campaign with the partners. Winner is announced at LeWeb on Dec 9th. Partners are Techcrunch, ReadWriteWeb, TheNextWeb and Macgasm.
November 2009
Justanotheriphoneblog.com : Christine & Hattie list their "Desert Island Apps"! Joined the Mevio Network. Leeds Girl Geek Dinner : Speaking about Using Video to Make an Impact at the 5th Girl Geek Dinner, Christine talks a bit about A&H and the more important message of "do it", never say no, getting inspiration. NTI Center
ThoughSpurs : Comment on video on the Internet.
September 2009
Dean On Software : The fabulous sketchbook that we were able to give away on the show. Sweet post on "A picture is worth a thousand failures". (note the book is now printed from APress and they have developed a stencil as well!)
August 2009
Jules.tv : Interview with Christine, also Jules gave us some tips and we altered some of our filming styles from this.
June 2009
Here.org.uk : Review of our show, generously gave us tones of space and really got into what we do and why.
May 2009
Just Another iPhone Blog : Review about our show.
The Next Web : Review about the show, worth a read 
iPhone Nieuws Blog : Foreign review, really great to see.
Mela : Foreign review that was great to read.
April 2009
Natetronn : One of our earliest reviews and really great comment on how he did a 360 when he came across our show. Thanks Nate!
March 2009
ICM Creative : First mention of our show, really supportive so thank you so much for this!