This app is one that we have been working on for months. From the initial concept to its updates and maintenance.
We spent a long time planning and focusing exactly what people would need from an app like this and were constantly revisiting the design and implementation of it.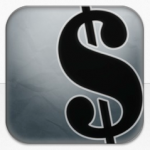 "Allowance App: Your Pocket Money, is an easy to use app that tracks how much allowance you are paying your child. It lets you add allowance, or any other money (birthdays/gifts…) and also make a withdrawal.
There is a balance sheet so you can see how much they have left, and what they have spent their money on!"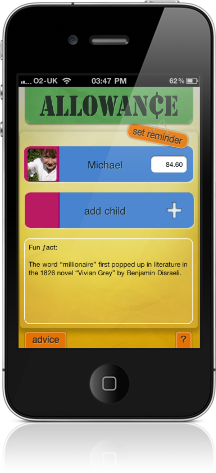 The app was completely customised and has a unique interface, hopefully, to make saving money fun for kids. It currently costs £2.99 and was featured on the Appvent calendar for free over the Christmas holidays.