The research group at QMUL, Cognitive Science, is having a launch that includes previewing some of the amazing work that this group does and a panel to discuss "Cognitive Science; What is it good for?". Details taken from the CogSci website is below…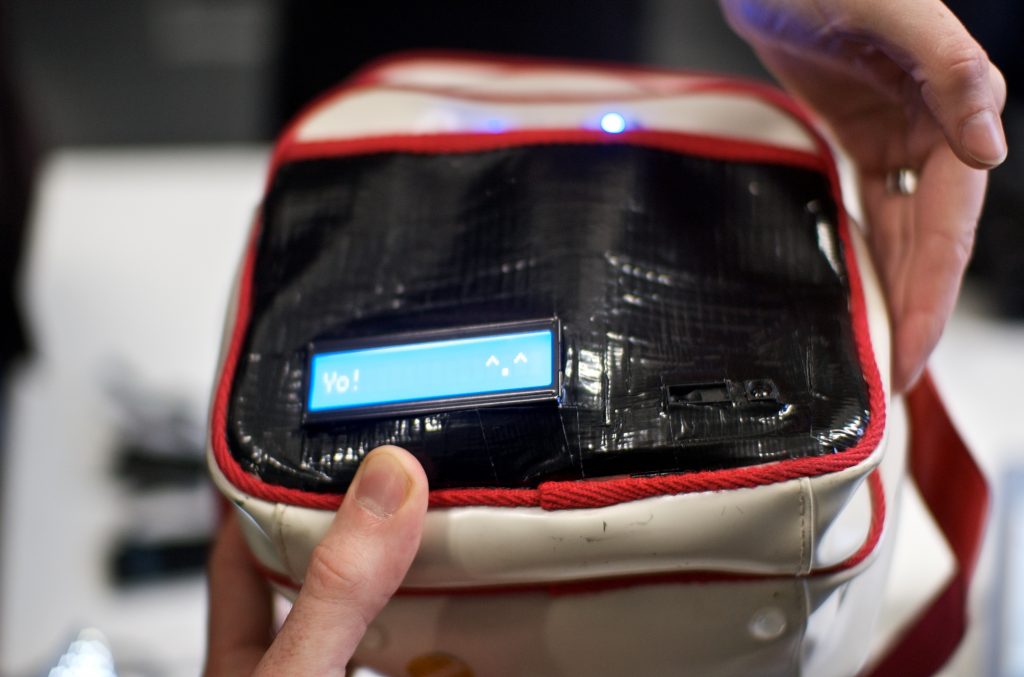 Wednesday 27th November 2013, 3.00pm Skeel Lecture Theatre
We invite you to the launch of the Cognitive Science Research Group during the afternoon and evening of Wednesday 27th November. The event starts with a panel discussion by four of the UK's leading researchers on the value of Cognitive Science. This will be followed by a reception with magic, poetry, handbags, jokes, chat and other demonstrations of current research projects. The evening ends with a performance by Haskell; the only Country and Blues band named after a functional programming language.
Distinguished Panel "Cognitive Science: What is it good for?"
3:00pm-4:45 pm Skeel Lecture Theatre
Panel Members:
• Prof. Nick Chater, Professor of Behavioural Science, Warwick Business School, Warwick.
• Prof. Sophie Scott, Deputy Director of Institute of Cognitive Neuroscience, UCL.
• Prof. Ulrike Hahn, Department of Psychological Sciences, Birkbeck, University of London.
• Prof. Shalom Lappin FBA, Professor of Computational Linguistics, Department of Philosophy, Kings College London.
Welcome and Introduction to Research Demonstrations
5pm-6pm Media and Arts Technology Studios (ground floor, Engineering)
Food and Refreshments
6pm-7pm Food and Refreshments, Media and Arts Technology Studios (Ground Floor, Engineering)
Haskell in the Performance Lab
8pm-9pm: Live music from Haskell.
Demonstrations from:
Matthew Purver: London Twitter Emotion Map[1]
Claude Heath: Drawing from conversations
Chris Howes: Asking for trouble…
Nicola Plant: Surface Tension
Xinyue Wang: Adaptive Crawler Demo
Toby Harris: Comedy Lab: A series of live performance experiments researching performer-audience-audience interaction.
Kleomenis Katevas: Poetry Confessional
Christine Farion: Message Bag
Jeni Maleshkova: Presentation of Visual Art in an Interactive 3D Environment
Kavin Preethi Narasimhan: 'Look Who's Talking in Groups'
Louis McCallum: Friend Me Your Ears: Social Relationships and Musical Robots
Howard Williams: Perception and Performance in Conjuring and Magic
Paolo Masci: Rapid prototyping of medical device user interfaces
Davy Smith: "They Shoot Asteroids, Don't They?"
Sam Duffy: Student-Tutor Organisation of Interaction During One-to-One Instrumental Music Lessons
Agata Ryterska: The effect of environment on effort-based decision-making in humans
Jieyu LV: The impact of empathy on cooperation (Demo of Public Goods Game)
Stephen McGregor: A Phonemic Approach to Sonnet Discovery
Vincent Akkermans: Mice in the Blender
Pat Healey, Rose McCabe and Mary Lavelle: The Choreography of Conversation: Analysing Non-Verbal Interaction using Motion Capture.
Mehrnoosh Sadrzadeh: What is the vector space content of what we say?