[Photo from my demo table. Thank you so much if you were one of the people who came to talk with me, it was such an amazing experience!]
Today is the last day of the CHI conference  (2014) and I have had an amazing experience.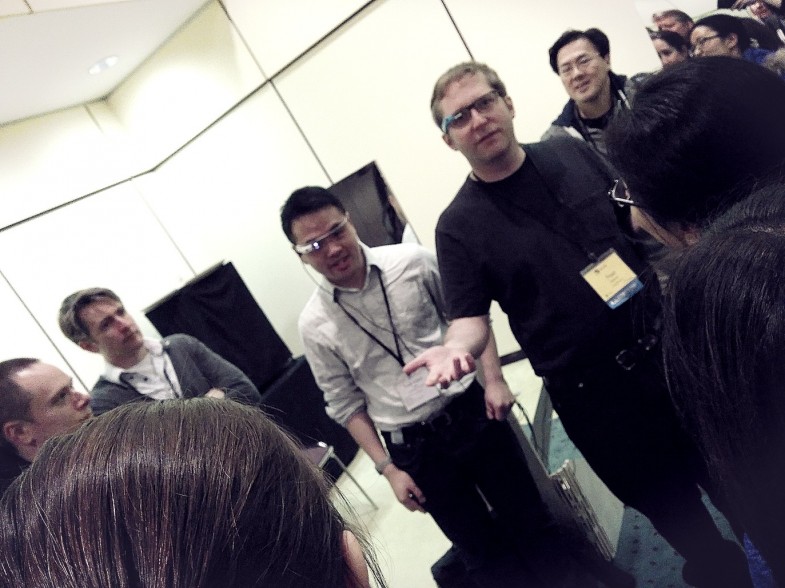 This time around I was able to speak with a lot more people both about my own practice as well as theirs. It really is inspiring to meet and talk with people who are similar in ways of their technology use and exploring taking the technology further. This year there was a wearables exhibit that showcased a lot of the history of where these ideas of today's use originated from and we had a chance to see and hear (and try!) some of the old and newer tech – as described to us from some of the people who helped create and inspire today's visions.
Between the talks, you could go to interactive demos, and try some of the technologies coming out now, or technologies that have been around but are being used in an alternative way.
This is the official video from CHI of some of the events and things that happened there.