[UPDATED] This year I've been selected as part of the
Leeds Creative Labs
cohort, which brings together Academics and Creative Technologists for collaboration. We have all met so far for an initial session to get to know each other and to be paired in our group of partner(s) who we will be working with over the month. This first session flew by and there was not enough time to get to know everyone as well as I would have liked to, but I managed to already meet some great people who are inspiring, intelligent and in the spirit of sharing which can sometimes be difficult to find. I have been paired with an academic that I will meet up with again for a full-day session this week and we will discuss and work towards some ideas of presenting information on the work of Harold Pinter, but before that… I have some reading to do!

Information from the site: Leeds Creative Labs aimed to find new and innovative ways to interrogate data and showcase academic research, increase our understanding of how technology might impact research, spark collaborations between academics and those working with digital technology and create digital prototypes using research data. (Through
CCI Exchange
) Since posting this, we have written some posts to describe our project / collaborative process: 
http://leedscreativelabs.com/project/pinter-histories/
 which has our profiles and posts.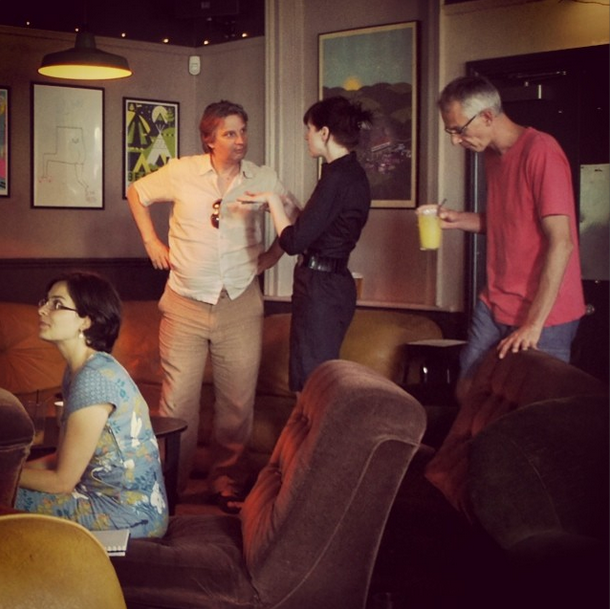 A video from Leeds Creative Labs from our presentation as well as questions. From The Leeds University website: Through Leeds Creative Labs, we aim to spark collaborations that inspire and challenge artists and researchers to explore, innovate and take risks to find new ways of working together. This ground-breaking programme pairs creative professionals with researchers from the University. Through Leeds Creative Labs, we provide funding, inspiration, opportunities and above all, the co-creative space to share ideas and experiences without deadlines and targets. The match is made based not only on the areas of professional interest, but also on a shared sense of curiosity and ambition to embark on the unknown. In early editions of Leeds Creative Labs, we brought together digital innovators with arts and humanities researchers. They discovered inspiring areas of shared interest and their creative practice and research took on new dimensions as a result.