Hey I'm really excited to say that I'll be bringing some of my stuff over to the Creator Fair at the National Space Centre in Leicester which is happening on September 19 & 20th 2015.
It's an event to showcase some of the creative and interesting projects that are being made all over the UK, from makers, creatives, crafters etc and there will be workshops on the day and other things for you to experience
What's a Creator Fair about?
The Space Centre itself is worth a visit regardless but this is a good excuse to not only see the Space Centre but also what some people around the country are working on. The creator fair has a lot of creative exhibits from all over the country.
I went last year as well and there were a lot of demos and activities to get involved with.It's a pretty busy full on day!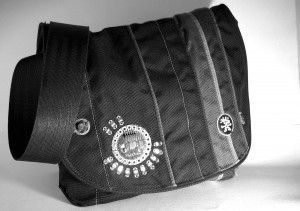 I'll be bringing a selection of some of my work, some of my finished pieces as well as works in progress.  I want to display a selection so you can see a little bit of the process into developing some of the wearables I'm working on. It's a very hands-on day and I look forward to the interaction.
There will be circuit boards and other electronics and it would be great to have you try some of my wearables.
It may also be that push you need to try your hand at making some circuits, hacking that old toy or equipment or talk to some of the creatives for inspiration!
Hope to see you there.
Full information can be read on the Space Centre site as well as their facebook page or their twitter account.