You are going to love this – and probably buy one! 484 LEDS!!!
What is it?
This is an LED badge – but it has a magnet and metal with sticky backing included so that you can use it on other surfaces. If you glue a magnet to it, you can use it as a little sign. They are really portable and could be used on clothes, bags, and backpacks, other materials, or just propped up to display your message. The battery life lets it run for a long time and you can charge it quickly.
Programmable to display your text
This is really easy to use, once you've downloaded the app, you can start playing!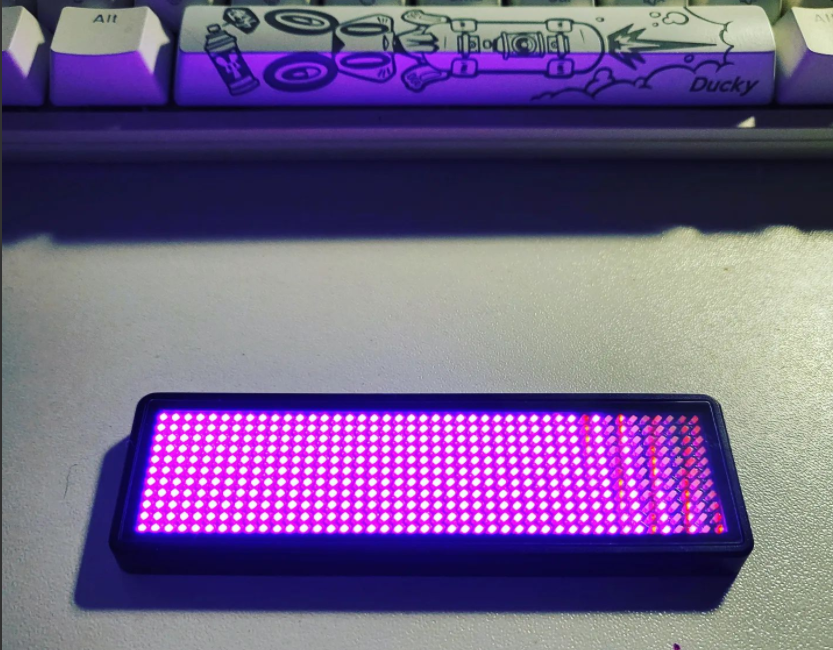 How to program the LED Badge?
Open the LED Badge app on your mobile, make sure Bluetooth is on
Google Play App: https://play.google.com/store/apps/details?id=com.yannis.ledcard&hl=en_GB&gl=US
Apple App Store: https://apps.apple.com/us/app/led-badge/id1461761458

You can program this via your computer with a cable or the easier and quicker option is to use Bluetooth.
It pairs really quickly and automatically.
open the app
turn on the bluetooth badge
press the top button once

you'll see the bluetooth icon on the badge
You can create 8 messages. They can all play one after the other, or you can turn them on/off depending on the toggle.
Each item has it's own settings. You can choose the speed, the mode – so up/down, left/right and so on, if you want it to flash etc…
You should try them all!
There also is an editor so you can create exactly what you want.
When you are finished with your setup of what you want to be displayed, then send it to the device.
---
Charging
Charging the board and you get a cute animated coffee!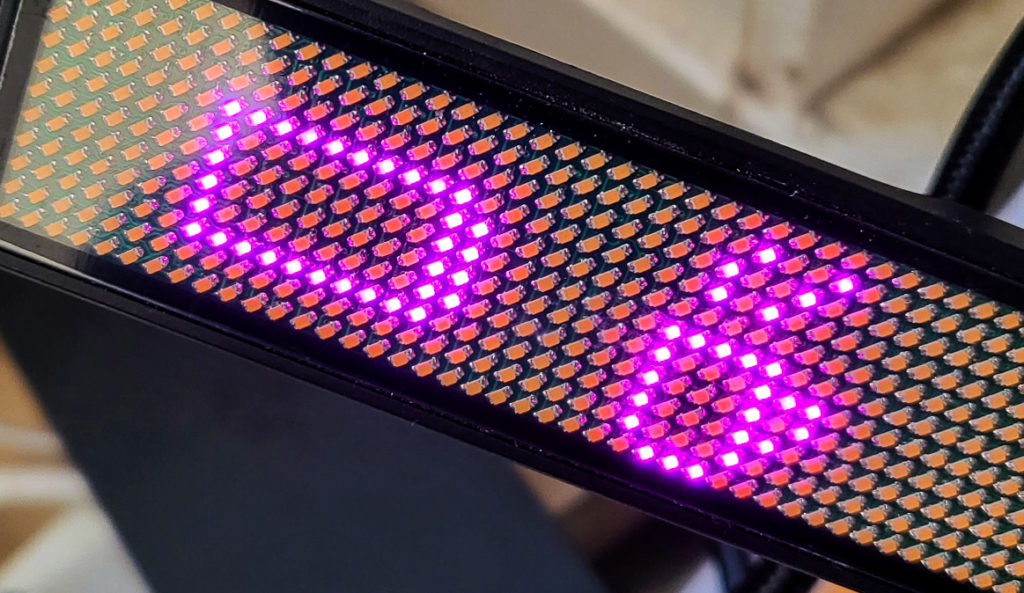 Details of the LED badge
1. The brightness is adjustable, 3 settings
2. It can play 8 programs, these can be changed by the program button
3. The battery can last 15 to 24 hours after charging power
4. Easy to use, just connect USB cable to update program, no need to configure.
5. If you choose the Bluetooth version, it can also update by a mobile app that can download from the play store and app store.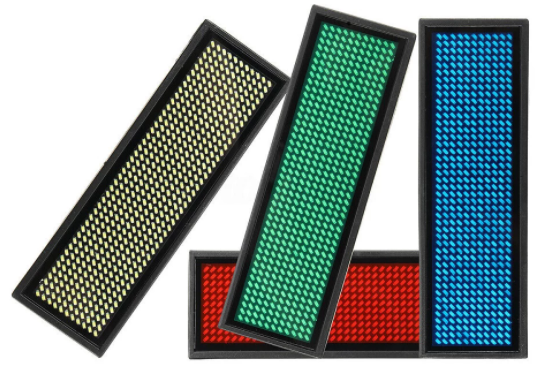 > Character: Max. 750 letters on scrolling mode and 5.5 letters on static mode.
> Brightness adjust: 4 levels(25%,50%,75%,100%) by long press the brightness switch
> Power supply: Lithium battery 210mAh
> Charging : 5V charging for 2 hours